This has been such a busy week, I can't believe I haven't written a post since Monday!
We have had beautiful 70 degree weather here all week. The boys and I have been dreaming of what to plant in our garden. My youngest wants tomatoes and eggplant and my oldest wants jellybeans and cotton candy. :)
I think my oldest has a sweet tooth like his Mama!
So what have I made to satisfy my sweets cravings this week?
Almond Butter Nutella Swirl Cookies
adapted from Delightful Bitefuls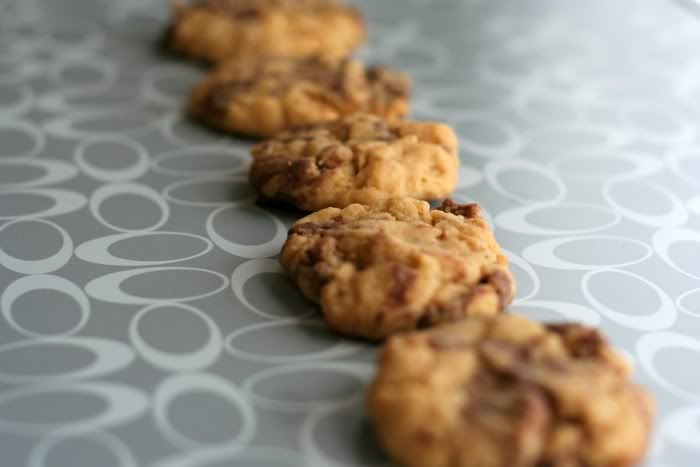 1/2 c. unsalted butter at room temperature
3/4 c. smooth almond butter
1/2 c. white sugar
1/2 c. packed brown sugar
1 farm fresh egg
1/2 tsp. vanilla
3/4 tsp. baking soda
1/4 tsp. salt
13/4 c. flour
1/2 c. Nutella
Mix first 8 ingredients until smooth and fluffy. Slowly sift in flour until well incorporated. Stir in the Nutella just until you have a pretty swirl pattern.
Refrigerate dough for about 15-20 minutes. Then scoop out small dough balls onto lined cookie sheet and bake in 350 degree oven for about 7 minutes.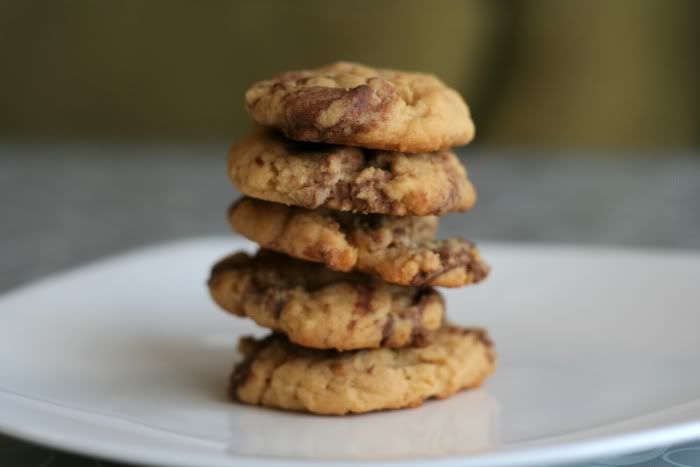 Enjoy.
amelia
linky party