Hello Spring!
Hello sunshine and 70 degree weather!
Hello bike rides and long walks...we have missed you. :)
My husband brought home two dozen farm fresh eggs a few days ago.
I guess the chickens are enjoying this weather too and are producing eggs like crazy!!
Anyway, I have been trying to think of things I can make with eggs and yesterday I made this: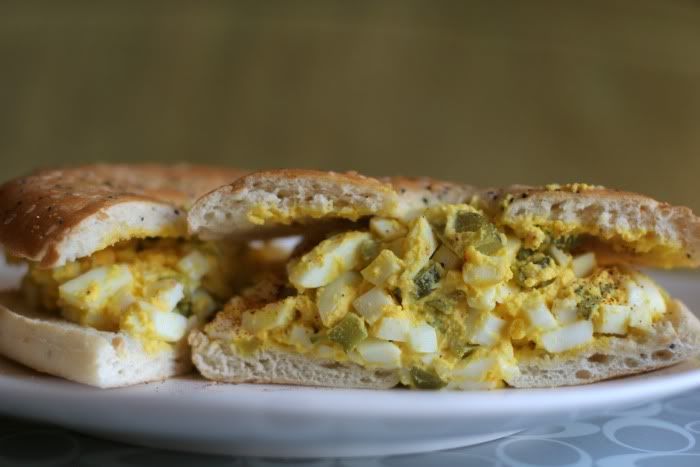 Egg Salad Sandwiches
6 hard boiled eggs (peeled and chopped)
1/4 c. mayo
1/4 c. chopped dill pickles
1 tsp. honey mustard
1/2 tsp. sea salt
fresh ground pepper
paprika to taste
I don't like a lot of flavors fighting for dominance in my egg salad. I generally like to keeps things simple which is usually a fight with Spencer who's motto is
more is better!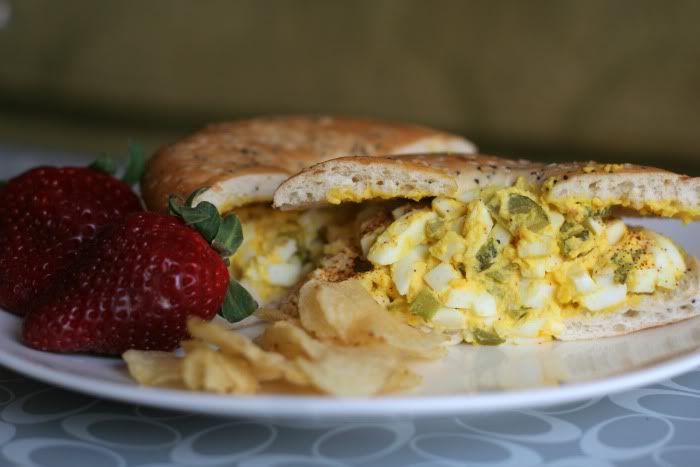 This made a perfectly delicious sandwich that the whole family loved.
Question of the Day:
What should I do with all of the eggs? Anyone have any good recipes?
amelia
linky party