The sweets have taken over our house lately.
With Valentine's Day parties and the recent Chocolate Lover's Festival I'm beginning to not feel so good.
I need some balance.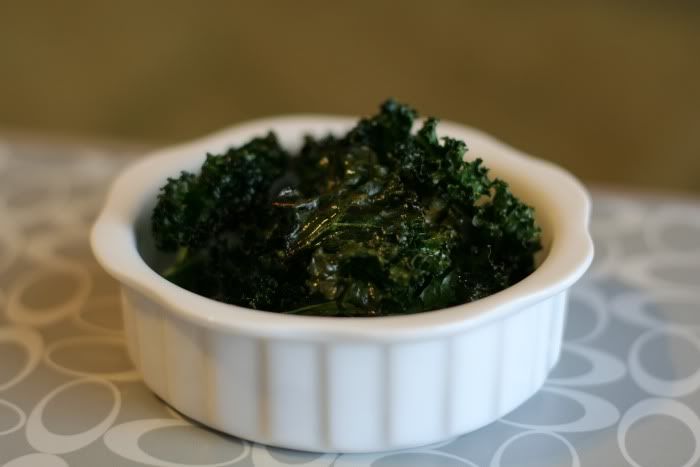 I'm not a big fan of kale in green smoothies or sauteed for that matter and I have always felt kinda bad about this. I feel like it's so healthy I should like it. :)
But I LOVE kale chips. In fact, my whole family does.
Kale Chips:
a bunch of kale cleaned and torn
2 tsp. olive oil
sea salt
toss the kale with the olive oil until leaves are coated well. Lay out onto jelly-roll pan (trying not to over-lap the leaves). Sprinkle with sea salt and bake at 350 for 7-8 minutes.
They are so good you won't be able to stop snacking on them!
You can also put them on a salad for a little crunch.
Question of the Day:
Do you like kale and if so how do you prepare it?
amelia