Ever since Giada made this for her Thanksgiving day line up I have been thinking about it.
You know how some ideas grab you and won't let go?
This was one for me.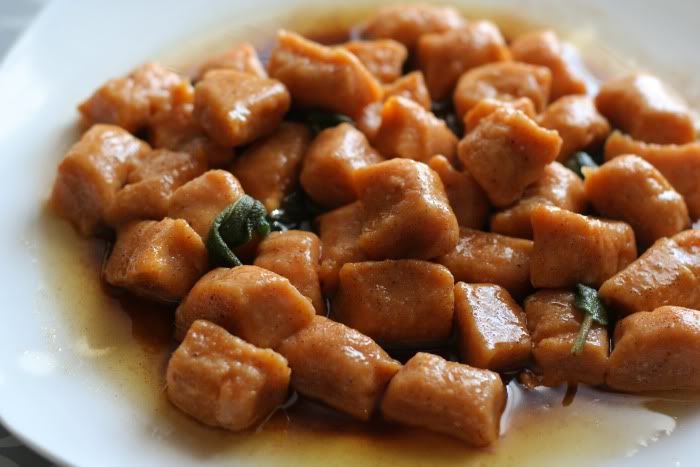 Spencer gets to come home for lunch almost every day. We live in a very small town and our house is practically across the street from work.
Living in a small town does have perks. It has drawn-backs too but I try not to dwell on those for the sake of my sanity. :)
Sweet Potato Gnocchi with a Maple Brown Butter Sauce
It was just as good as I imagined it would be and surprisingly easy to make. The brown butter sauce with sage and maple syrup just took it to the next level.
Definitely something that I could make for a dinner party.
If you want the recipe go
here
.
We are getting ready to leave on a much needed family vacation. I am so excited to be getting away for awhile!
I will have a guest post scheduled for later this week and I will be back next Monday with some new recipes that I have been working on.
Enjoy the rest of your week and have a great weekend. :)
amelia