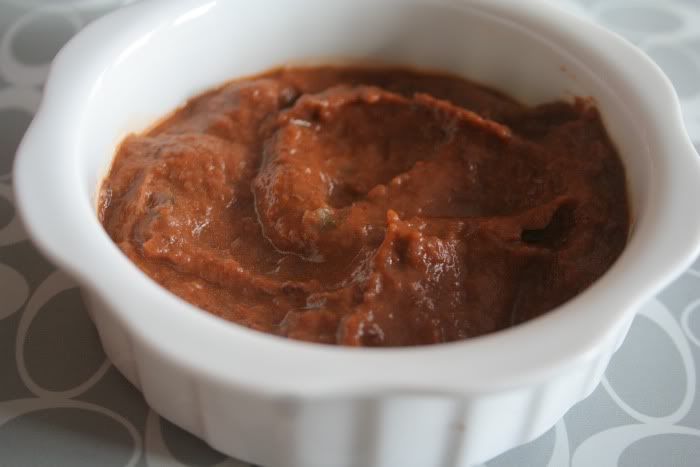 I have had an eggplant in the crisper for over a week now and I knew that I needed to use it. I was thinking eggplant roll ups but I couldn't find a recipe that I liked for it so I made this dip.
Roasted Eggplant Dip
1 large eggplant
1/2 c. canned roasted red pepper (or roast one med. red pepper)
1/4 c. calamotta olives
2 cloves garlic minced
1 Tbs. olive oil (or no oil if you are on ETL)
sea salt (or salt substitute)
fresh ground pepper
cut eggplant lengthwise and then cut width wise so you have four pieces of eggplant. Put on parchment lined jelly-roll pan and dry roast in 400 oven for about 30 min or until soft. Take out of oven and let cool.
When eggplant is cool enough to manage peel the skin off and put the sections of eggplant in a mixer or food processor. Then just throw in all remaining ingredients.
Don't over blend. You want that good interesting texture.
We ate this for supper tonight with raw veggies and a few pita chips.
What is you favorite veggie dip?