It snowed pretty steady here all morning. By mid-afternoon it had tapered off and we bundled up and braved the elements.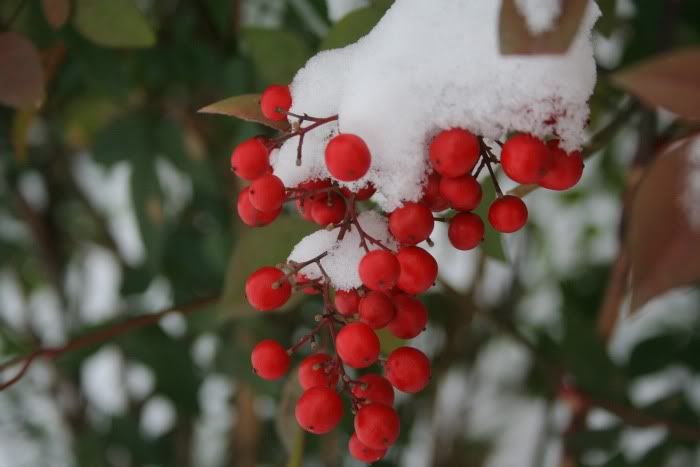 After a hike around the backyard, several attempts at the "perfect" snow angel, and a collection of the best snow to be reserved for snow ice-cream we were chilled to the bone and in need of
sustenance
.
We had used the last of the
swiss
miss on our last snow day.
Oh, no. What to do!
Then I remembered a gift that my mother-in-law gave me for Christmas.
A jar of
Nutella
and a recipe. :)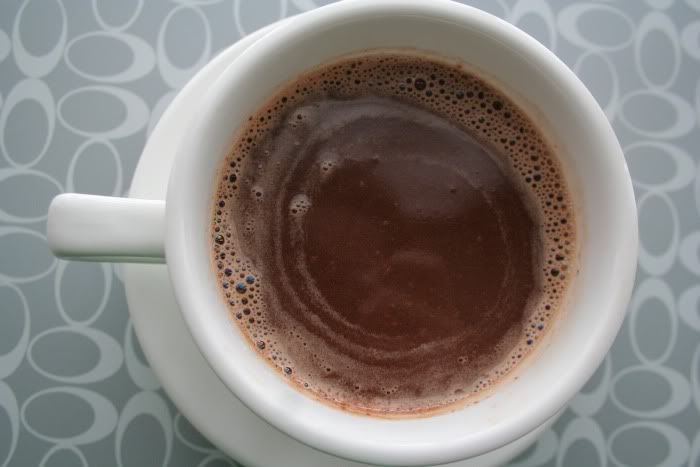 It is a rich, creamy cup full of chocolate
decadence
.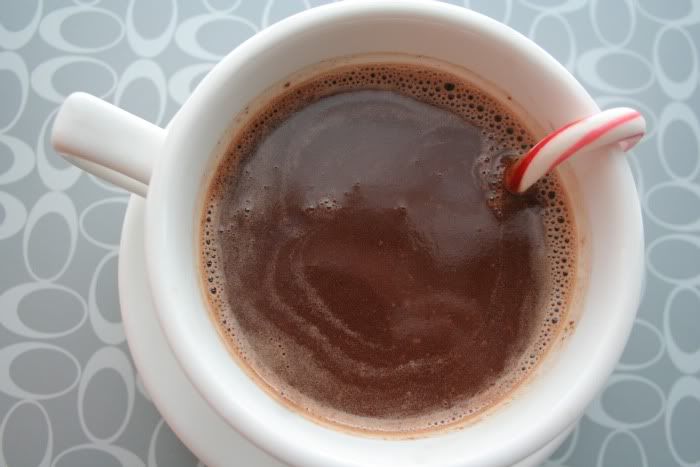 It is quite frankly the best hot cocoa I have ever tasted. It almost brought me to tears it was so good. :)



MeMe's

Decadent

Nutella

Cinnamon Hot Cocoa
1 c. milk
1/3 c. Nutella
Pinch cinnamon
Pinch salt
In a small saucepan over medium heat, warm the milk (I used soy milk) until hot but not boiling. Whisk in the Nutella, cinnamon and salt until Nutella is completely melted.
Enjoy.
Go here to see where I party at.
amelia