I was at the grocery store the other day on a mission to try something unusual, exotic even.
Then I spotted the parsnips.
I don't recall eating a parsnip before and I'm not exactly sure how to prepare it.
But, it is a vegetable right? And what have I been doing with vegetables all winter?
I roast them.
oh, yum.:)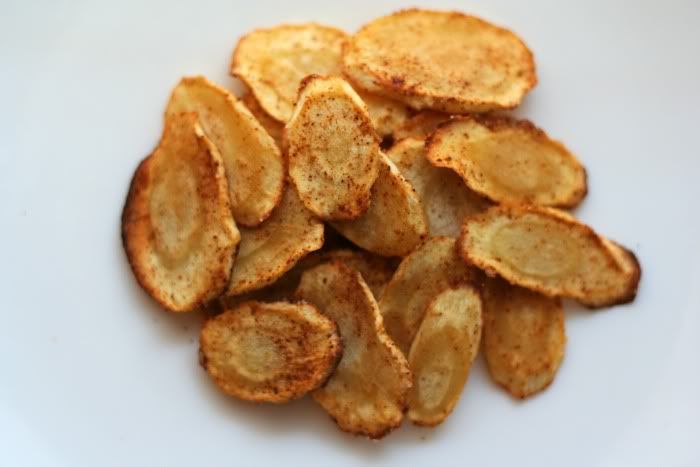 You have to try this, it's so good!
Amelia's (exotic) Roasted Vegetable: the parsnip
alternate title: parsnips: the unsung root vegetable

4-5 parsnips chopped
1 tsp. olive oil
1 /2 tsp. cumin
1/2 tsp. paprika
1 tsp. salt
Put all ingredients in a large bowl and stir until parsnips are well coated with oil/spice mixture.
Spread onto a parchment lined jelly-roll pan and bake at 400 for about 30 turning once halfway through baking time.
Enjoy.
To see where I party go to my
linky parties page.

amelia